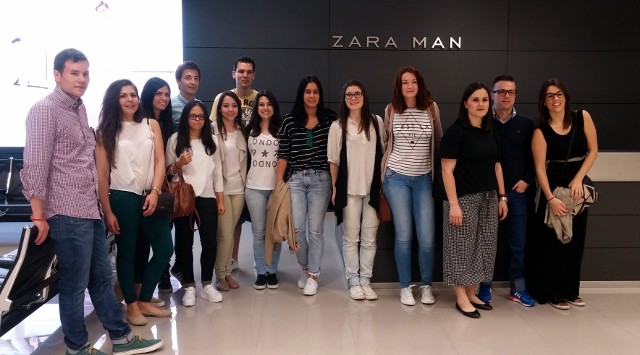 Another aspect to highlight in this training programme is the completion of work placements in businesses representative of institutions in the current business sector, with the aim of facilitating future integration into the labour market. These external practicals are by nature obligatory and with them the know-how and skills acquired in the theoretical sessions can be pursued and applied, so that they contribute to providing our students with a solid basis for professionalism and are a major indicator of employability.
The Faculty of Commerce of the University of Vigo has a long tradition (since 1988) of work placements in companies and institutions at regional and local levels. The number of collaboration agreements with companies subscribed, currently over 500, is increasing each year and allows us to ensure all students can include good external work placements in their profile and in their preferences (industrial sector, location, etc.).
Integration into a type of professional activity can also be done on the proposal of the student, as its completion always contributes to reinforcing development and perfecting the skills acquired in the Master's.
In addition, it is possible to substitute the completion of the placement through a professional job with a minimum 6-month contract, carried out prior to or after finishing the lecture period of the Master's, which means that the professional work placement is compatible with a first job.
In accordance with the general standard of the University of Vigo, students receive individual follow-up, with the aim of ensuring that the placement is carried out in optimal conditions. For this reason they are assigned a tutor in the company and in the Centre, both planning and supervising the completed activities.
In general, these practical work placements begin in January and finish on 31 August. There is a minimum duration of 180 hours and a maximum of 590 and, following completion the student must submit a report.